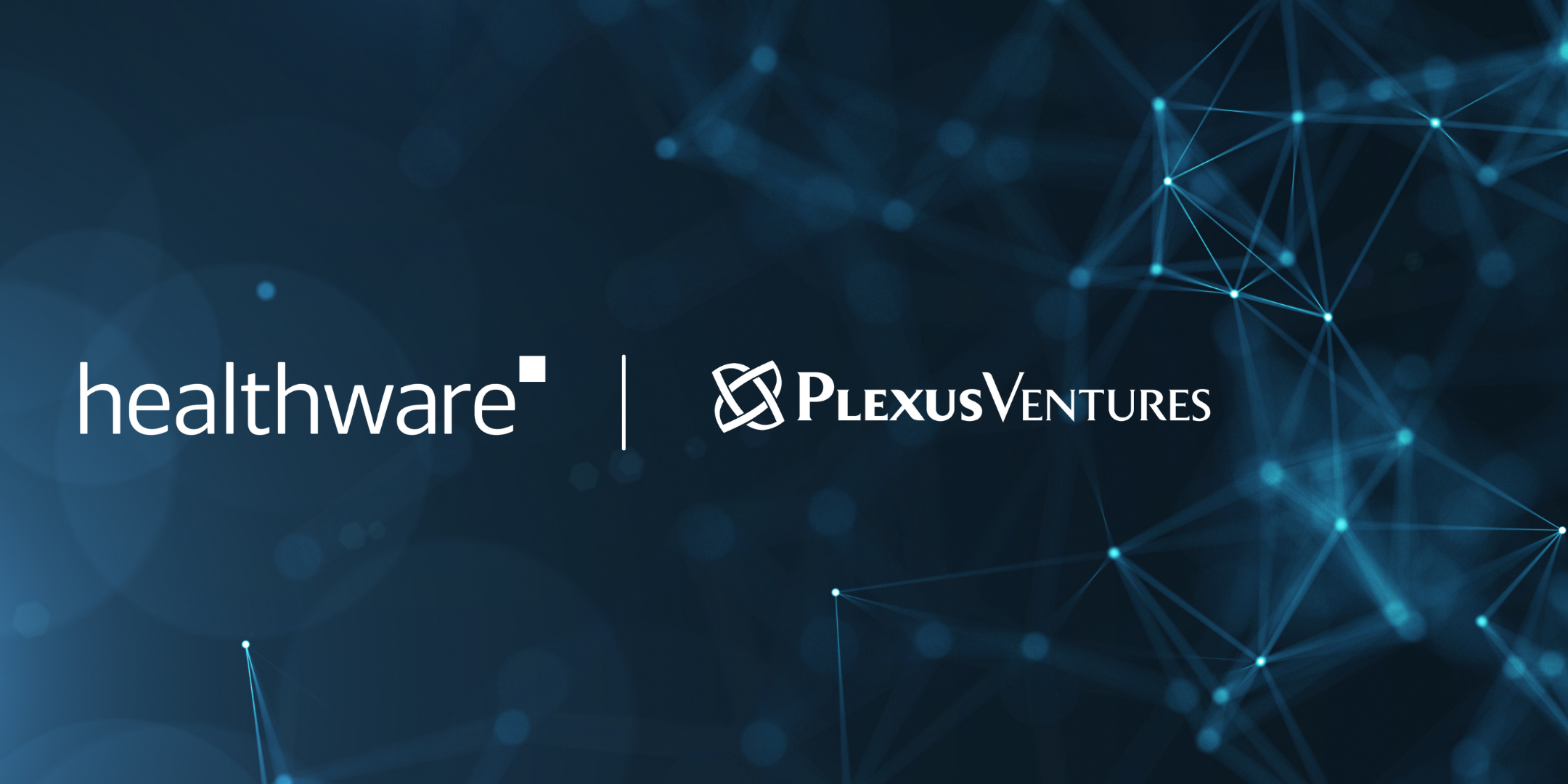 Milan and New York, 16/2/2021 – Healthware Group and Plexus Ventures have formed an alliance to structure deals for the pharmaceutical industry in the development and commercialization of DTx products. Given the increased attention and growth seen in the market, both companies are leveraging their expertise to become go-to partners for life sciences companies looking to incorporate DTx into their pipelines.
Plexus Ventures brings to the alliance over thirty years of experience and strategic knowledge of the pharma industry, long-established industry relationships, partnering experience and a time tested process to development and commercialization deals.
Healthware brings several decades of software app development and expertise as well as a history of digitally focused relationships with pharma. Healthware has also developed an investment fund to support and invest in digital health companies and nurtures a vast digital health network and expertise. In the area of digital therapeutics, Healthware Group supports both the research & development of DTx products as well as the go to market strategy of those products. This can be in partnership with pharma or supporting DTx companies in their growth.
One of the goals of the alliance is to educate pharma companies as to the value of digital therapeutics for their business model. "Healthware was created over 20 years ago based upon a recognition of the anticipated convergence of healthcare + software", says CEO & Founder, Roberto Ascione. "With the growth of digital therapeutics, that convergence has grown even stronger and it's clear that strategic partnerships across the industry will continue to play a vital role in advancing the field of digital health and digital therapeutics. We're excited to partner with Plexus Ventures to help bring this knowledge to pharma and leverage their expertise and relationships in structuring potential deals, co-development and go to market programs".
With regards to the alliance, Bob Moran, President at Plexus Ventures states, "We have been structuring deals for pharma companies for over 30 years, focused on molecules and consumer products. It has become clear to us that pharma companies are scouting the new digital therapeutics space, seeking deals to combine digital products and applications with their business models. We are thrilled to partner with Healthware, a leader in the digital health ecosystem, to  forge successful pharma-digital therapeutics alliances."
*           *           *
Healthware Group
Healthware is an integrated consulting group that for more than 20 years has been offering large companies and start-ups in the life sciences and insurance sectors a unique set of services and expertise in strategic consulting, communication, technology and innovation, to drive the digital transformation of health.
Founded in Italy, it is led by CEO and founder Roberto Ascione, an international entrepreneur and opinion leader with 20 years of experience in marketing and communication, business process transformation and innovation applied to health.
Healthware, together with its joint venture partner Intouch Group, represents one of the largest independent global player with a combined team of over over 1,300 people and a strong international presence with offices in New York, Boston, Kansas City, Chicago, San Francisco, San Diego, London, Cologne, Milan, Rome, Salerno, Helsinki and Mumbai.
Plexus Ventures
Plexus Ventures has earned the title "Business Builders in Healthcare" over nearly three decades as a leading corporate and business development consultancy for healthcare industry companies. Plexus assists clients of all sizes and capabilities to achieve their strategic business development objectives, advising on M&A, asset divestments and partnership arrangements. Plexus' industry professionals are conveniently located in the United States, Europe and Asia-Pacific markets, enabling Plexus to benefit its clients with both local knowledge and global reach.
Contacts:
Antonietta Pannella, Marketing & Communications Director, Healthware Group
Mobile: +39 349 0648276 – Email: antonietta.pannella@healthwareinternational.com
Catherine B. Powell, Client Relations, Plexus Ventures
Mobile: +1-267-337-7038 – Email: catherine_powell@plexusventures.com